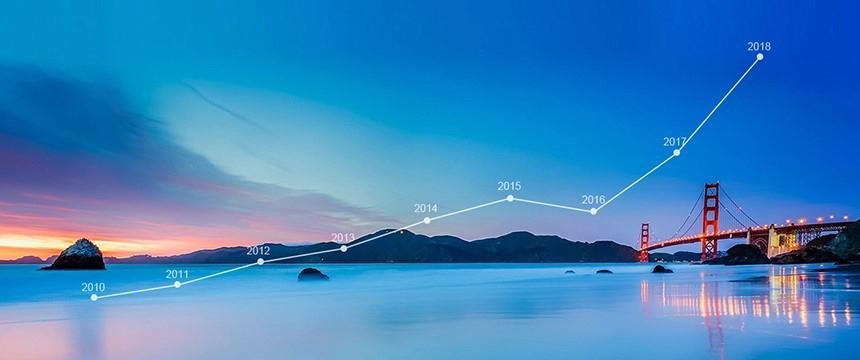 Our History: NOMO GROUP HAS GROWN RAPIDLY AND STEADILY SINCE ITS INCEPTION. WITH ITS REMARKABLE ACHIEVEMENTS, WE ARE WELL KNOWN IN THIS INDUSTRY AND HAVE AWAKENED A WIDE CONCERN FROM INTERNATIONAL CLIENTS AND THEIR COMMUNITIES.
IN YEAR 2006, NOMO WAS BORN! MR. WANG WANJUN, INVESTED ALL HIS PERSONAL SAVINGS, SACRIFICING HIS PASSION FOR CARS! ESTABLISHING R&D OFFICE FOR DEVELOPING AND BEING SPECIALIZED IN LED LIGHTING. THEREAFTER, NOMO BEGAN GROWING IT'S SKILLFULLNESS, MORE INTO TECHNICAL EXPERTISE.
BELOW NOMO GROUP'S YEARLY ACHIEVEMENTS LISTED:
YEAR 2018
-NOMO GROUP AGAIN WON PROJECTS IN PAKISTAN WITH THE NEWEST CONTROL SYSTEM/HIGHER ROBOTIC TECHNOLOGY/OPTIONALS - FOR 9000 UNITS.
-BEGINNING OF 2018 AFTER LUNAR YEAR HOLIDAYS, NOMO GROUP PARTICIPATED AT THE SOUTH AFRICA LIGHTING SHOW.
YEAR 2017
-NOMO GROUP WON PAKISTAN PROJECTS FOR OVER 23,000 UNITS THAT REQUIRED INTEGRATED SMARTER ALL IN ONE SOLAR STREET LIGHTS.
-SAME YEAR AGAIN NOMO GROUP WON THE NATIONAL ASSISTANCE PROJECTS AND SUPPLIED 20,000 UNITES OF SOLAR SYSTEM.
-HAVING MORE DEMAND AND NEEDS FROM PROJECTS, NOMO GROUP DEVELOPED AUTO-CLEANING ROBOTIC SYSTEM AND WON MORE PROJECTS FOR INTEGRATED ROBOTIC SMARTER ALL IN ONE SOLAR STREET LIGHTS, WHICH DELIVERED LOTS OF PRAISES AND SATISFSCTION FROM CUSTOMER'S FOR NOMO GROUP!
-SAME YEAR NOMO GROUP PARTICIPATED IN THE INDIA LIGHTING SHOW.
-NOMO GROUP ALSO WON PROJECT IN UAE ON ITS INTEGRATED SMARTER ALL IN ONE SOLAR STREET LIGHTS.
-AGAIN 2017 YEAR LET NOMO.GROUP ESTABLISH (Dongguan Branch, China)
-NOMO GROUP DID NOT STOP CREATING, AGAIN GIVING BIRTH TO NEWEST SERIES NAMED 'HYPERION', DISPLAYING AT THE MIDDLE EAST LIGHTING SHOW, WHICH WAS APPRECIATED AND LET NOMO GROUP SUCCEEDING ORDERS FROM CUSTOMERS'.
-TOWARDS THE END OF 2017
NOMO GROUP AGAIN DEVELOPED THE NEW GENERATION OF CONTROL SYSTEM FOR INTEGRATED SMARTER ROBOTIC SOLAR STREET LIGHTS, GIVING A LIFE TIME OF 10 YEARS!
YEAR 2016
-NOMO GROUP COMBINED ALL BRANCHES AND A HEADQUARTER WAS ESTABLISHED IN SHENZHEN, CHINA.
-NOMO GROUP, DEVELOPED A SMARTER LIGHTING SYSTEM WITH NEWER TECHNOLOGY TO OPERATE VIA ONE CONTROL SYSTEM FOR ALL IN ONE SOLAR STREET LIGHTS.
-SAME YEAR NOMO GROUP, DESIGNED A MORE NEWLY INTEGRATED ALL IN ONE SMARTER SOLAR STREET LIGHT, HAVING EASY OPERATING FEATURES AND MAINTENANCE.
-NOMO GROUP ALSO WON GOVERNMENT PROJECTS IN THE SAME YEAR!
YEAR 2015
NOMO GROUP, WON THE BIGGEST PROJECT FOR THEIR CREATED ALL IN ONE SOLAR STREET LIGHTS, HAVING QUANTITY OF MORE THAN 11,000 UNITS.
-SAME YEAR NOMO GROUP, RE-INVENTED THEIR NEW GENERATION OF ALL IN ONE SOLAR STREET LIGHTS, WITH MORE LIGHTER WEIGHT, HIGHER TECHNOLOGY, GREATER POWER, AND MUCH MORE BRIGHTNESS!
-NOMO GROUP, MOVED FORWARD TO PARTICIPATE INTERNATIONALLY IN EXHIBITIONS STARTING WITH THAILAND LIGHTING SHOW.
-SAME YEAR NOMO GROUP WON THE UK STREET LIGHTING PROJECT AS WELL.
YEAR 2014
-NOMO GROUP (Shenzhen branch) WAS ESTABLISHED.
AND CREATED THE NEW ALL IN ONE SOLAR STREET LIGHT, WITH AN ELEGANT DESIGN AND EASY INSTALLATION IDEA.
-NOMO GROUP PARTICIPATED IN GUANGZHOU ASIA LIGHTING SHOW.
-SAME YEAR, NOMO GROUP WON PROJECT IN AFRICA FOR MORE THAN 40 MILES STREET LIGHTINGS.
YEAR 2013
NOMO GROUP (Guangzhou branch) WAS ESTABLISHED.
NOMO GROUP ALSO WON THR BID TO NIGERIA ROAD LIGHTING PROJECTS, ONE OF THEM WAS MORE THAN 20,000 UNITS OF LED TUNNEL LIGHTS.
YEAR 2012
NOMO LED PRODUCTS HAVING INTERNATIONAL QUALITY SUCCESSFULLY ENTERED MARKETS SUCH AS: GERMANY, JAPAN, USA, CZECH REPUBLIC, U.K. AND MORE...
YEAR 2011
NOMO GROUP, CHINA WAS FOUNDED.
YEAR 2010
NOMO REGISTERED AS A BRAND FOR:
-LED LIGHTING &
-SOLAR STREET LIGHT PRODUCTS. HAVING WON THE BID OF:
CHINA SCIENCE & TECHNOLOGY DEVELOPMENT PARK LIGHTING PRODUCTS.

Our Factory: NOMO began in Shenzhen China and grew to become a nationally recognized high technology company. We are one of the leading providers of solar LED applications in the world. We specialize in research, development and manufacturing of all kinds of cutting-edge solar streetlights. Our patented technologies and designs created a new level of versatility and adaptability for the outdoor lighting industry.
You can trust NOMO products as they have been field tested in real life projects in some of the harshest environments on the planet, and have performed as promised for years! Great quality, as-promised lead time delivery, competitive pricing and a sterling reputation on after-sales support makes us the industry leader.
Very few companies can match our resume. In-house design and manufacturing of intelligent control systems and smart MPPT modules at the PCB level is exactly what you need for your project, and that is exactly what we bring to the table.
NOMO is the first company to apply wireless remote systems in an all-in-one solar streetlight solution. Our products have been installed in South East Asia, Africa, the Middle East, Australia, UK, North America, and Latin American Countries with years of successful performance. NOMO achieved the first off-grid, outdoor solar lighting systems for rural regions. As long as there is sunshine, NOMO will be there to supply green energy, turn key solutions, and one stop service for our partners and customers. Light is HOPE. NOMO always inspires to be a nature friendly deliverer of solar LED lighting to benefit the society in which our lights are installed.
VISION & MISSION
1. Our Vision
To bright up the world with intelligent all in one solar street lights, providing people in the world more bright, safe, pure, natural, lighting solutions and real smart LED lights .
2. Our Mission
(1)Focus today for tomorrow's growth and creation
(2)Focus on positive attitude
(3)Focus on new markets and customer co-operation
(4)Focus on research and developments
(5)Focus on your goals and target
(6)Focus on vision and mission statement of the organization.
(7)Focus on your believe and believe in your positive instincts
(8)Focus on positive mind and ideas
(9)Focus on excellent work and efficiency
(10)Focus on customer service and support
(11)Focus on teamwork and mutual co-operation
(12)Focus on green energy and contribution
Our Product: Solar Street Lights, Solar Power Station System, Smart lighting control system.
Product Application: Lighting.
Our Certificate: CE, IP65, RoHs, ISO9000.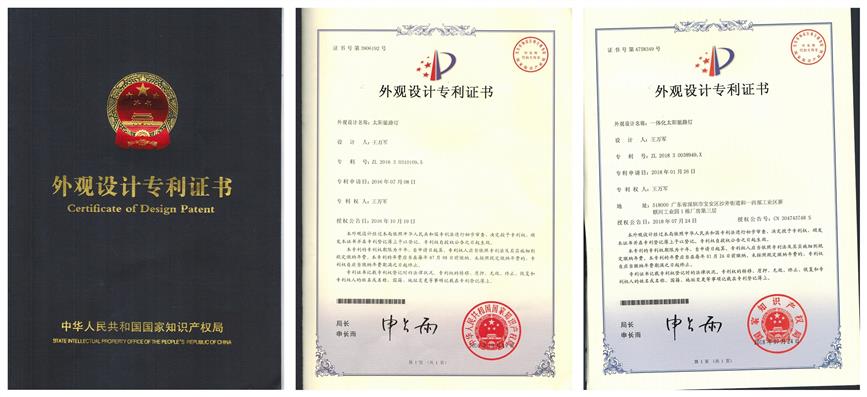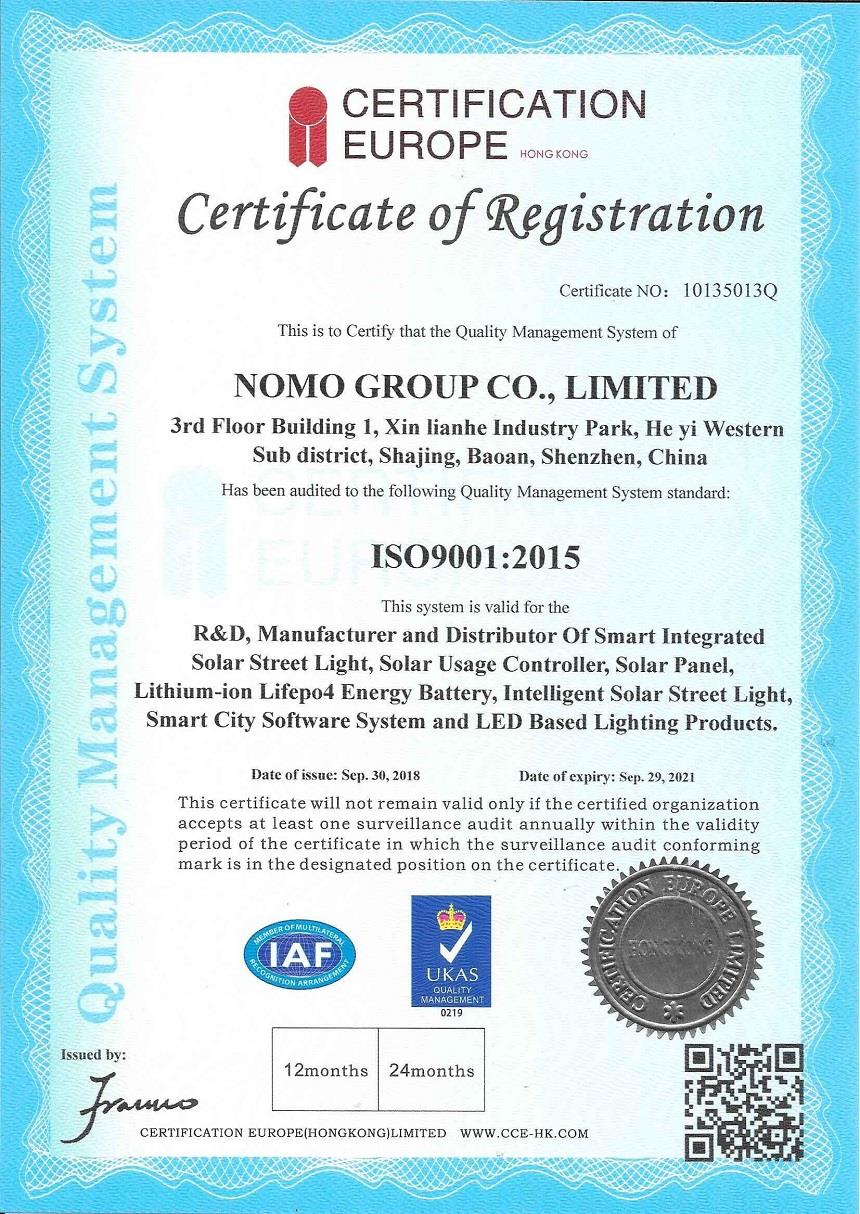 Production Equipment: IES tester and other special equipments for lighting.
Production Market: Worldwide.
Our Service: As a professional lighting manufacturer, we can make the lighting solution according to customers' requirements and offer the relevant technical support to their projects.