As we know, traditional LED street light needs to check the wattage and style when you purchasing them. Solar street light is much different, we need to consider more aspects, such as working time, working mode, backup days. Take a project for example: it is necessary to determine the lumen value of solar street light according to the width of the road, the distance between light posts and the illumination of the road,etc. The more exact information, the more suitable solar street light you will get. An unsuitable configuration, it not only affects the lighting effect but also will lead to a waste of resources, such as small solar panels but with large battery capacity.
NOMO is a professional solar lighting manufacturer, we can offer a customized solution as the information you offered, please contact us if we can be of any help for your projects.
All in two autonomous solar panel street light is a new fulfillment of the Irobot self-cleaning series. Compared to the All in One self-cleaning, it is more flexible and can 100% support ultra-high brightness requirements for any projects at any place and any appliances.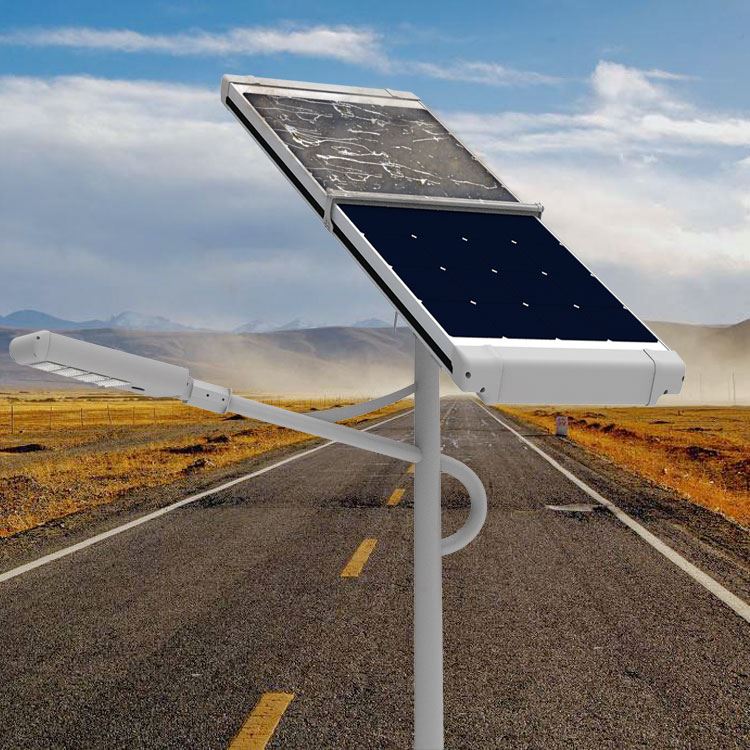 PRODUCT FEATURES
1. The world No. 1 self-cleaning solar street light which can reach max 20000lm.
2. Light and self-cleaning module separated from each other so that can fit any kind of road applications.
3.Top-level large capacity LiFePO4 with more than 4000 cycles lifespan, BEST performance in extreme weather conditions.
4. Double strong cleaning, the cleaning times can be set according to the actual situation.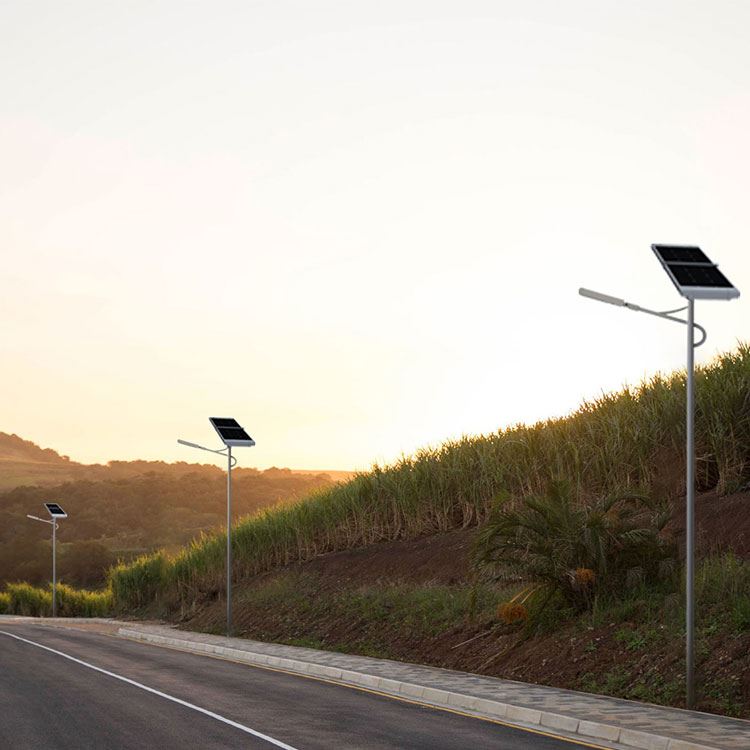 SPECIFICATIONS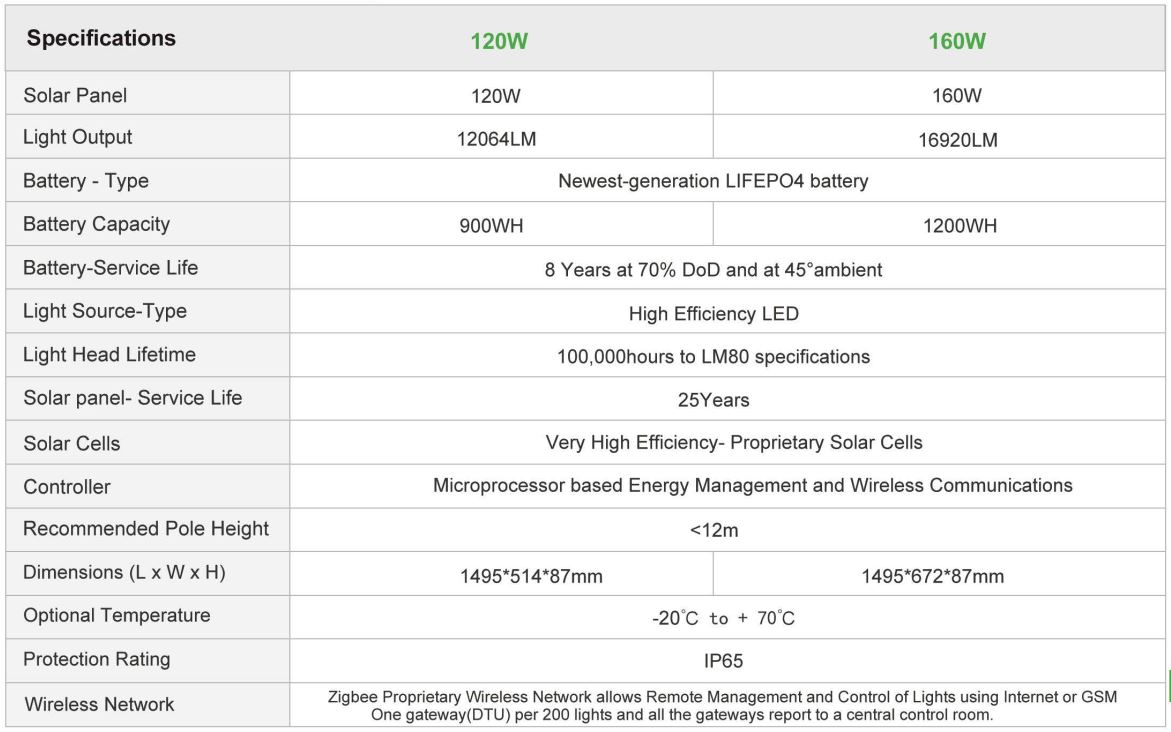 CERTIFICATES

FAQ
Q: Does the wiper time can be set?
A: Normally Generally we set the cleaning times twice a day, It is automatically cleaned once when the lights are turned off during the day, and once when the lights are turned on at night. If you choose our Internet of Things with the order, you can change the settings and adjust the cleaning frequency as your need.
Q: Can I have a bigger solar panel if I want a high brightness for the project?
A: Absolute sure, now our self-cleaning have 2 kinds of specifications, we could add solar panel watt according to your actual projects.