Best quality smart solar led street lights
In the process of road construction, solar street lights must be installed. Before users choose to install street lights, they must first consider about the solar street light manufacturers.
It is necessary to know the manufacturers. After knowing the manufacturer's scale and qualification, users will know how to choose the lamps they need to install. Generally speaking, the solar street lights produced by regular large lamp manufacturers have good reputation and reliable quality. Lamps and lanterns produced by large manufacturers are superior to those produced by small manufacturers in terms of materials, product technology and performance. Small lamp manufacturers have backward production processes, technology cannot reach the most advanced level, and solar street lamp products have no guarantee of quality and credibility.
Before selecting street lamps, users will visit the street lamp manufacturers if they have the conditions. In order to avoid buying inferior street lamps, they will regret it after installation.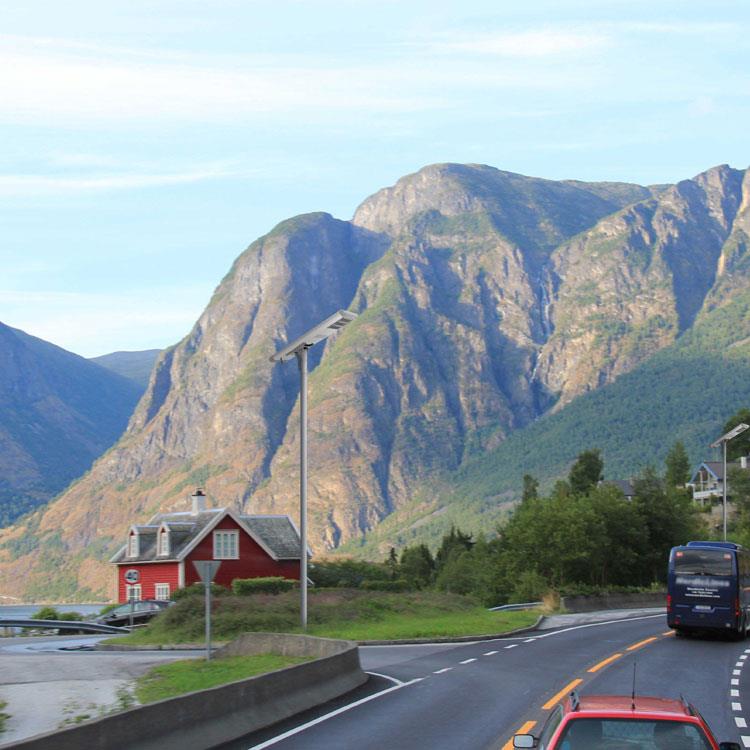 Features of solar street lights
1. Patent all in one design.
2. Patent solar street light management system.
3. Smart lighting mode.
4. High transfer efficiency mono crystalline silicon solar panel up to 21.6%.
5. Top level quality LiFePO4 battery.
6. High ligh efficiency up to 225 lumens/w.
7. Bracket could adjust the lighting angle as 15°, 25° and 35°.
8. Specifications could be adjusted.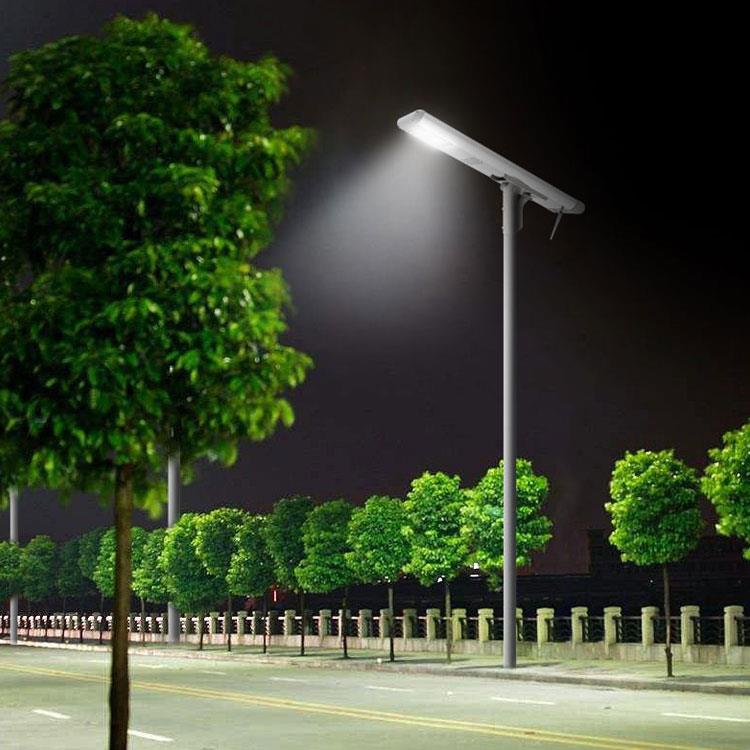 Specifications
HYPERION SERIES

HP3000

HP5000

HP8000

Lumen output

3000LM

5000LM

8000LM

Power of PV module

50W

90W

120W

LiFeP04 battery capacity

275WH

550WH

825WH

Qty of LED chips

32pcs

48pcs

64pcs

Dimension of product

905*350*80mm

1295*350*80mm

1700*350*80mm

Recommended intallation height

<8m

<10m

<12m

Recommended intallation distance

15m to 20m

15m to 20m

25m-30m

Dimension of carton

1295*420*140mm

1375*420*140mm

1780*420*140mm

Controller

MPPT

Optical Distribution

TypeⅡ

Visual Angle

140°*70°

Color Temperature

WW 3200K; NW 4200K, CW 5500K (customized)

Light Head lifetime

100000 hours to LM80 specifications

Optical Efficiency

>93%

Battery- service life

8 years at 70% DoD and at 45° ambient

solar panel service life

25 years

Optics

8 different light profiles available for each light

Working Time

3-5days

Woring temperature

-10℃~+70℃

storage temperature

-20℃~+45℃

Wind Load Rate

35m/s

Top of Pole or Tenon OD

60-80mm

NETWORK

Zigbee proprietary wireless network allows remote management and control of lights using internet or GSM. One gateway(DTU) per 200 pcs lights and all the gateways report to a central control room.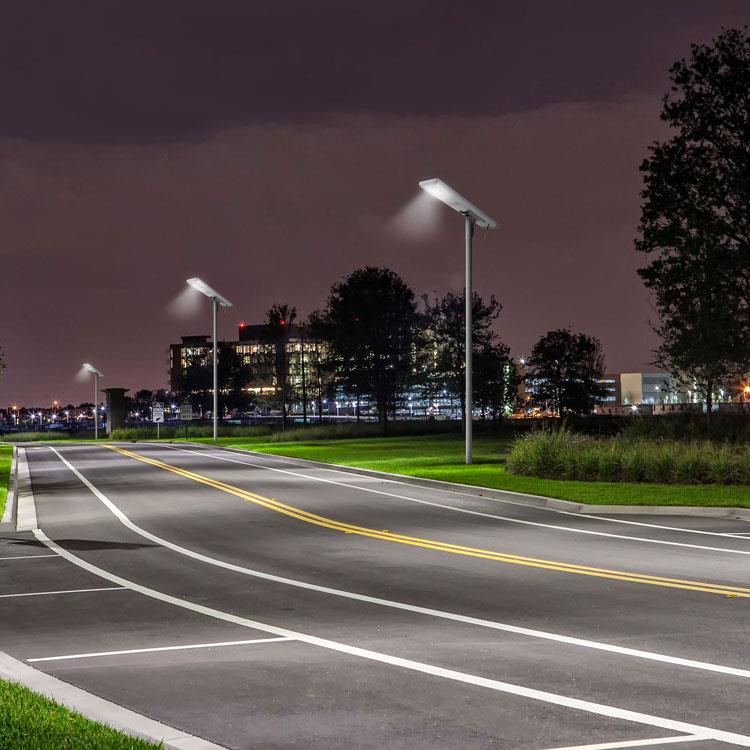 FAQ
1. Q: Can I customize the sepcifications if I need more brightness solar led street light?
A: Yes, pls kindly share me more information about the requirements.
2. Q: Can I add a WiFi access point and PM2.5?
A: Yes, we could customize the smart solar light pole. Contact with us freely.
3. Q: What about the warranty?
A: Generally our warranty is 3 years, but our solar street light could longer many years. Solar panel life span is about 25 years, led is about 100000 hours. Battery is about 4000 cycles. if you want longer warranty, it's no problem.