What kind of solar light are you looking for in your private garden?
Solar light is not only for lighting, but it can also work as decoration, make your private garden special. In NOMO, we have many series of solar light for choice.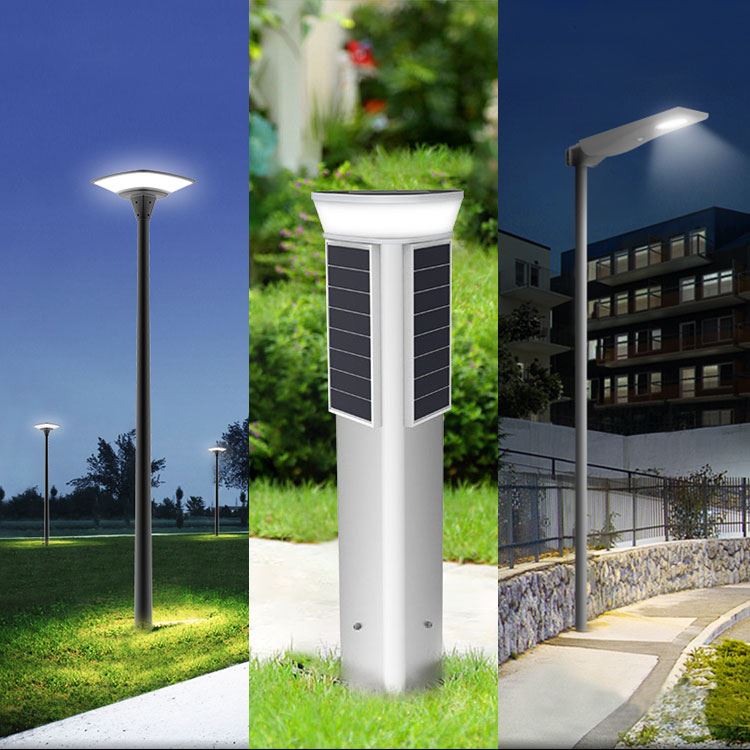 As a top-rated all in one solar light for outdoor garden lighting, it has many unique characters, which can't be found in the market. thanks to our professional engineer team and workers, all of the products from NOMO are designed and produced by ourselves, we need to make the lights special, we also want to make your garden lighting special. And the below pictures will tell you what we are doing: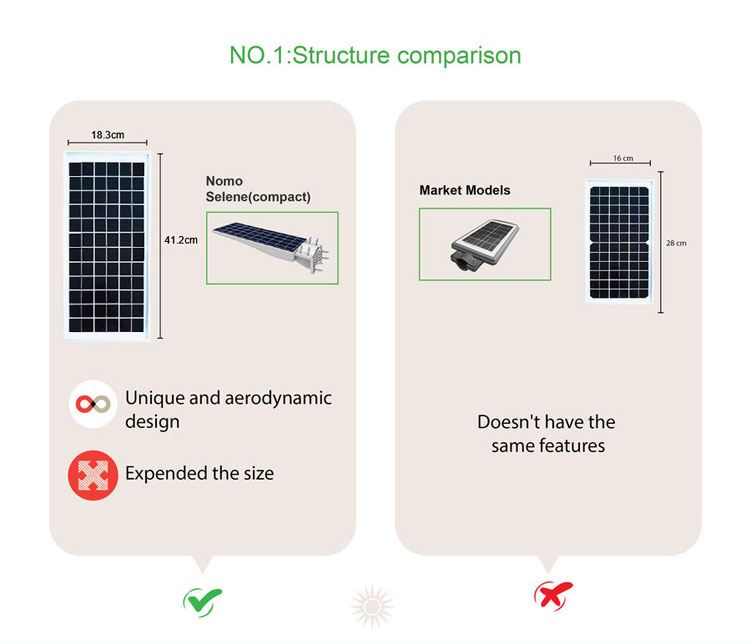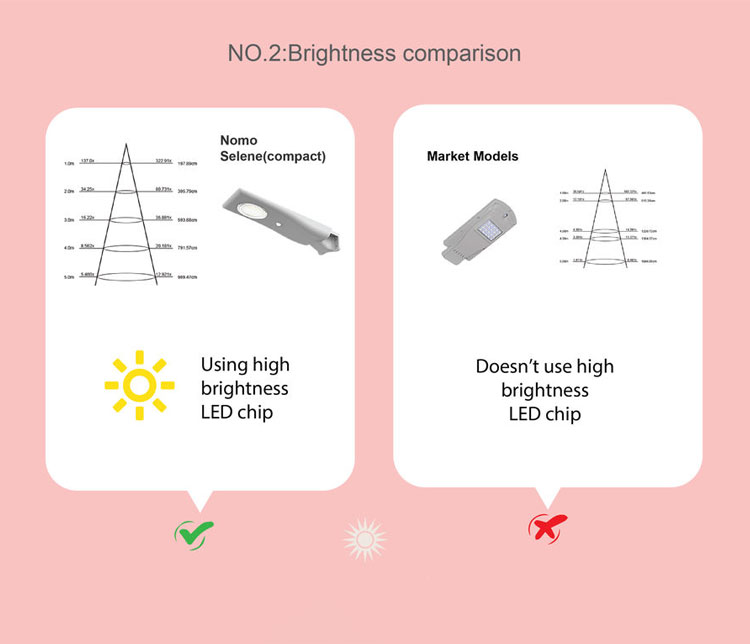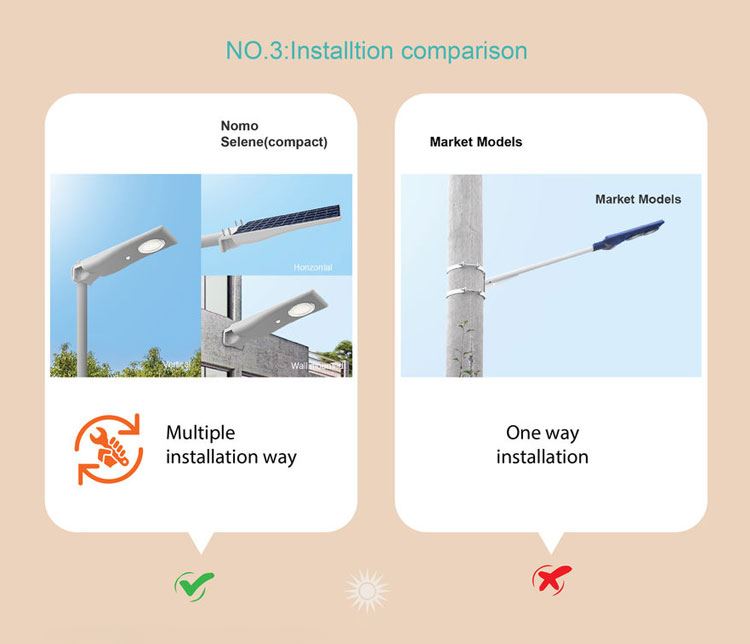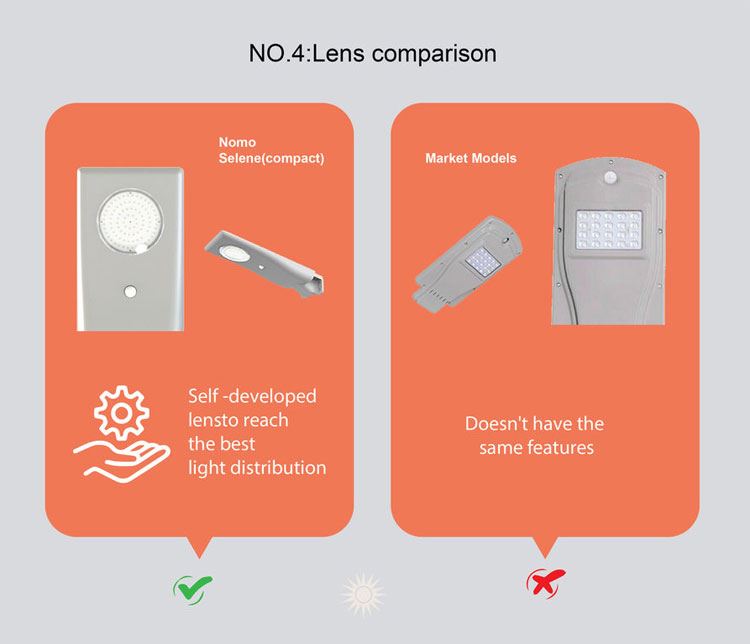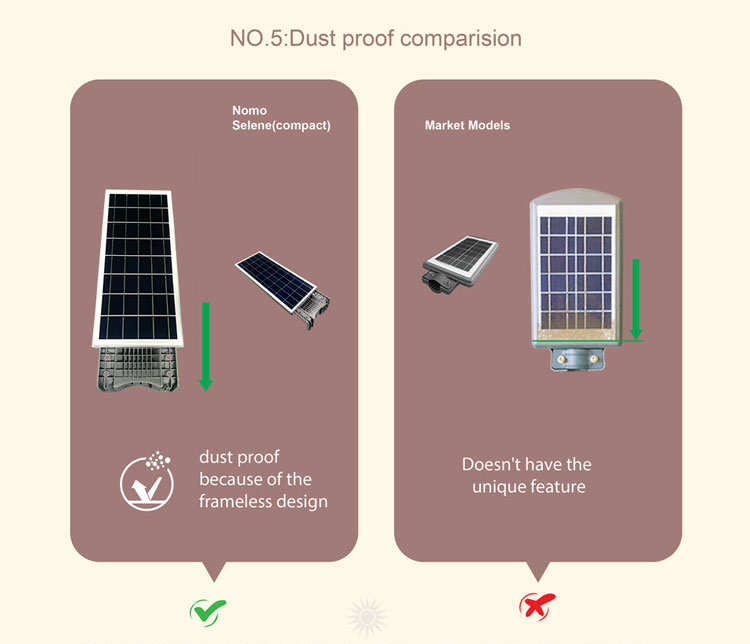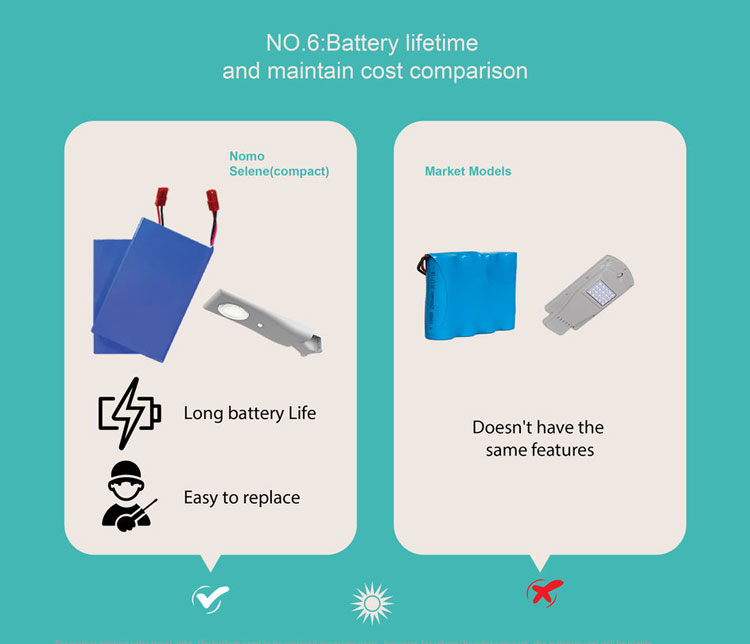 What kind of All in One Solar Light for Outdoor Garden Lighting can you get from us:
1. Anti-UV+ABS+PC material, longer lifespan.
2. Three kinds of installation for option, mounted on a pole, on the wall, or installed on the external arm
3. Super bright SMD3030 LED, up to 2000lm.
4. Sensitive PIR motion sensor, sensing distance about 6-12m.
5 MPPT controller, make the lights work well
6. Top-quality LiFePO4 battery, life span more than 4000 cycles.
7 Sunlight active the solar wall light directly, no need to turn on and off manually after installation.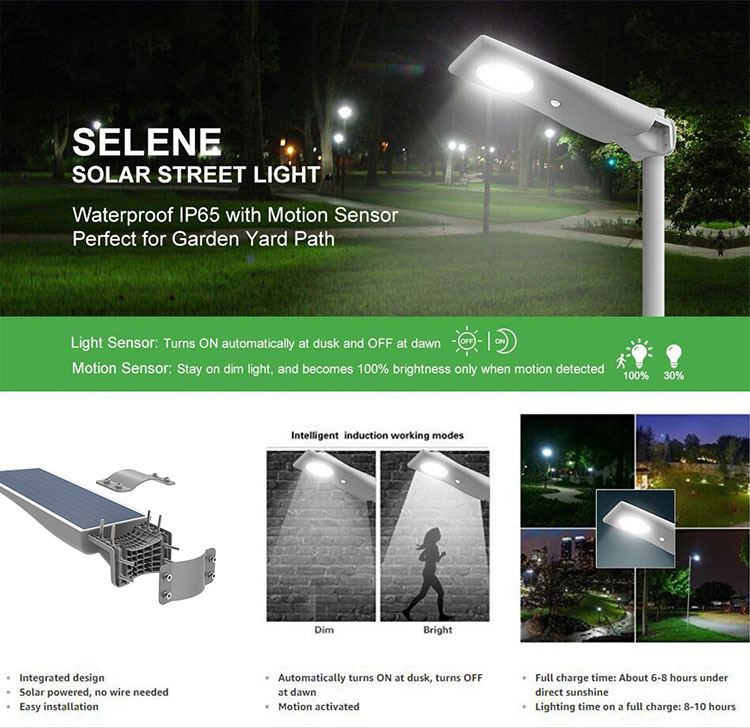 Certificates:
Although this All in One Solar Light is a small light, it has full certificates, that's why no worries about the quality.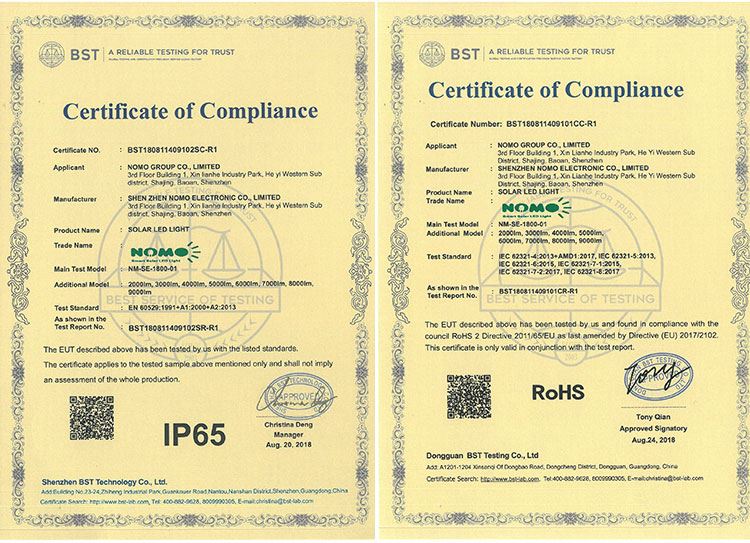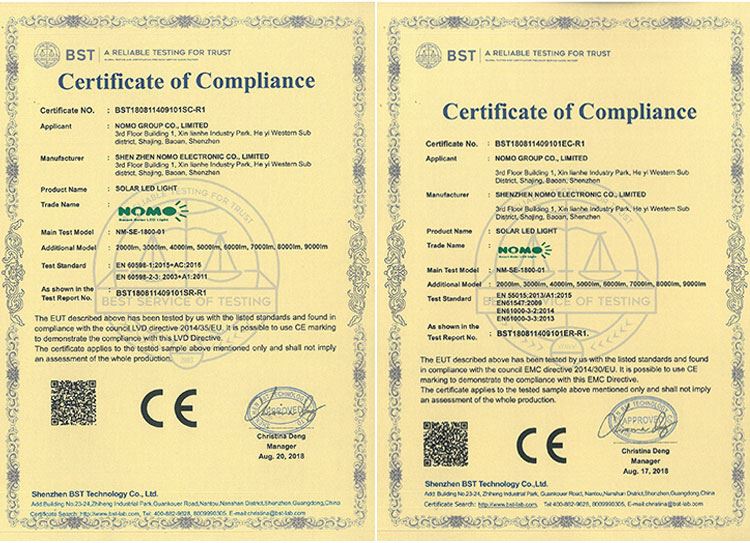 Frequently Asked Questions:
1. Can the solar panel work when it's cloudy?
Yes, solar panels can still work when there's cloud cover, but as clouds can cut out up to 90% of the sunlight.
2. Does a solar panel work on rainy days?
Solar panels will work on rainy days, but the output will be reduced because it involved the cloud on rainy days.
3. Does the solar panel need direct sunlight to work?
No, solar panels don't need direct sunlight to work, but they'll definitely have better output in direct sunlight than they do with diffused or indirect sunlight.
4. What's the packing of this lamp?
Normally one big outer carton can hold 8 pieces, and the inner box is for 2 pieces.